The "Long Way Around" Spiral
$52.95
The "Long Way Around" Spiral is handmade desktop marble wood toy made from Maple. A great gift idea for your grandchildren or for your boss.

The "Long Way Around" Wooden Spiral is a handmade desktop toy made from Vermont Maple.  The toy contains 15 Marbles.
This is a larger version of the Marblelous Spiral.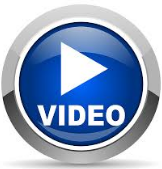 Check out the spiral in action

Details:
Turn the Spiral upside down and watch the marble race down the spiral.  Repeat.
Check out the video of the Spiral in action: https://www.etsy.com/shop/VermontWoodenToy#about

Details:
Height- 17"
Spiral diameter- 2"
Non toxic finish
The end caps on this version are fixed so that the marbles are not removable.
What People are saying:
"Captures attention  of young and old!"
"A great gift for the person who has everything"
"Meditative and therapeutic"
"Highly Addictive and great for focusing thoughts or engaging conversation"
Meditative effect: use 1-2 marbles to recreate a slow focused sound.
Stimulating effect: Feeling competitive? Use all 10 marbles and experience a natural high