Marblelous Wooden Spiral
$45.95
The Marblelous Wooden Spiral is a handmade desktop toy made from Vermont Maple.  The toy contains 12 Marbles.
Turn the Spiral upside down and watch the marble race down the spiral.  Repeat.

Top cap is removable so that you can add or remove marbles.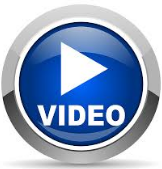 Check out the spiral in action

Details:

The marbles in this toy are removable and are a choking hazard. Not for children under 4 years of age! 
Height- 13", Spiral diameter- 2", Non toxic finish, Recommended for ages 4+
What People are saying:
"Captures attention  of young and old!"
"A great gift for the person who has everything"
"Meditative and therapeutic"
"Highly Addictive and great for focusing thoughts or engaging conversation"
Meditative effect: use 1-2 marbles to recreate a slow focused sound.

Stimulating effect: Feeling competitive? Use all 10 marbles and experience a natural high
https://www.etsy.com/listing/481813876/marblelous-wooden-spiral-is-handmade?ref=shop_home_feat_2